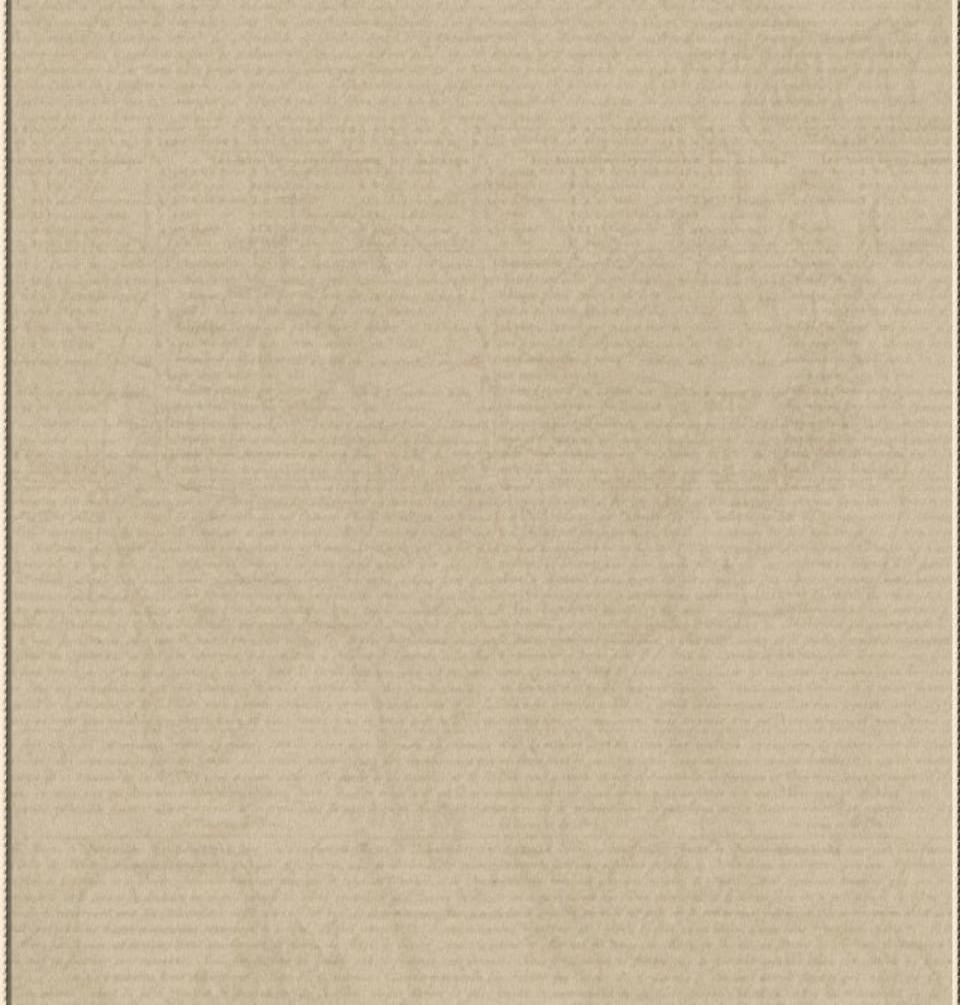 North Eastern York County History In Preservation NeyChip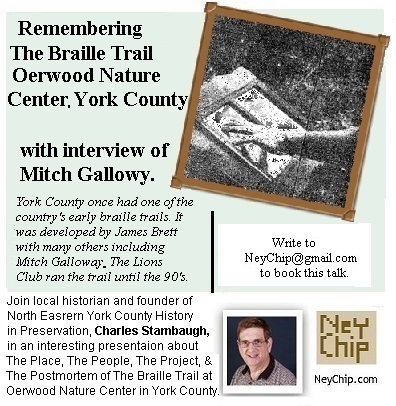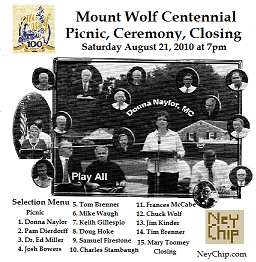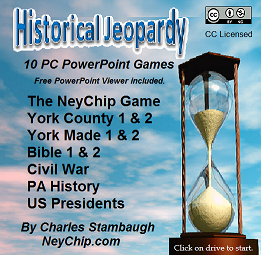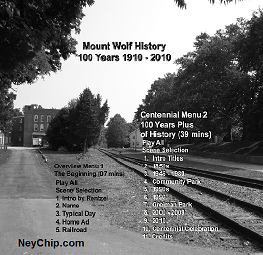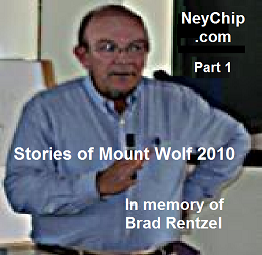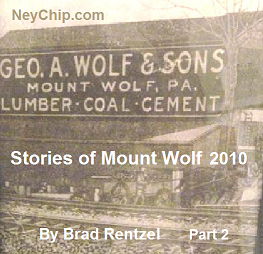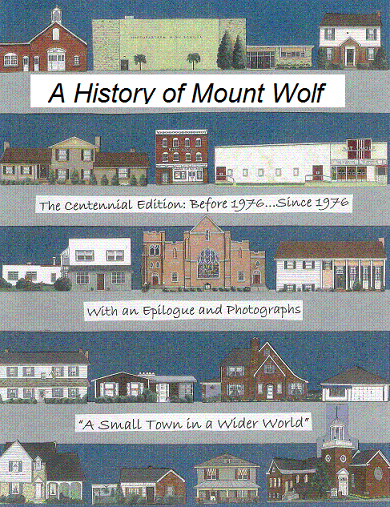 NeyChip Historical Presentations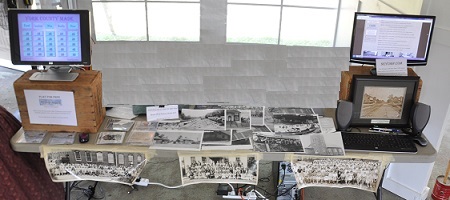 NeyChip also does live presentations. We currently have these three. We would be happy to speak to your organization.
Just e-mail us at NeyChip@gmail.com.

Here is a link to other York County speakers.
"Learn from a York County History Speaker"
"For years, Charles Stambaugh has been involved with Mt Wolf's history documentation, 2010 centennial, website, and museum planning. He even has an official Mount Wolf job, as the Borough's tax collector. So he knows what's going on in Mount Wolf, and is that people from far and wide are interested in this borough of about 1,400. So inspired by Charlie's enthusiasm about Mount Wolf, we, too, will try to be helpful." Endorsement from Jim McClure, York Daily Record 2014.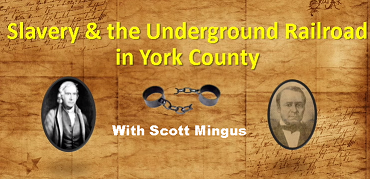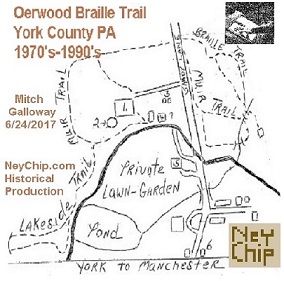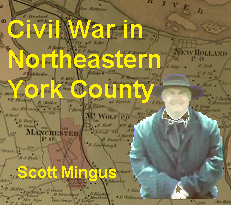 To order the above CD's or the two books on the right send an e-mail to Neychip@gmail.com.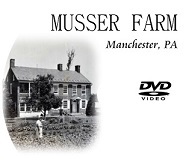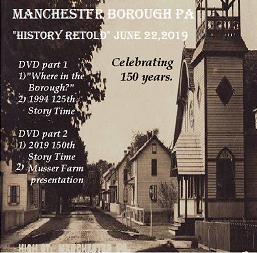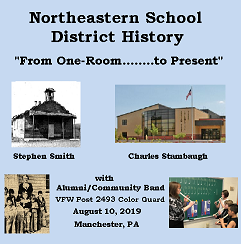 All these DVDs are available for purchase. Just e-mail: NeyChip@gmail.com.
For information about Musser Farm DVD and Manchester PA book
"History and Memories"
e-mail: Joan Clemens
jclemens2020@gmail.com
I
f you are interested in
Manchester Borough 150th hats, shirts, mugs, pictures and more, they are still available for purchase. Just e-mail: NeyChip@gmail.com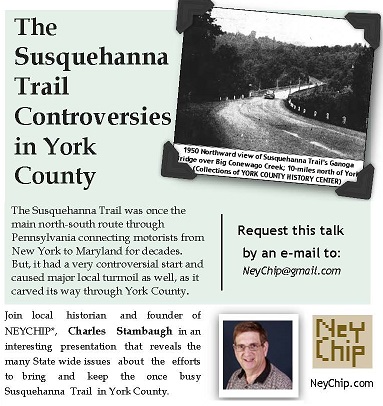 NeyChip would love
to hear from you.
NeyChip@gmail.com