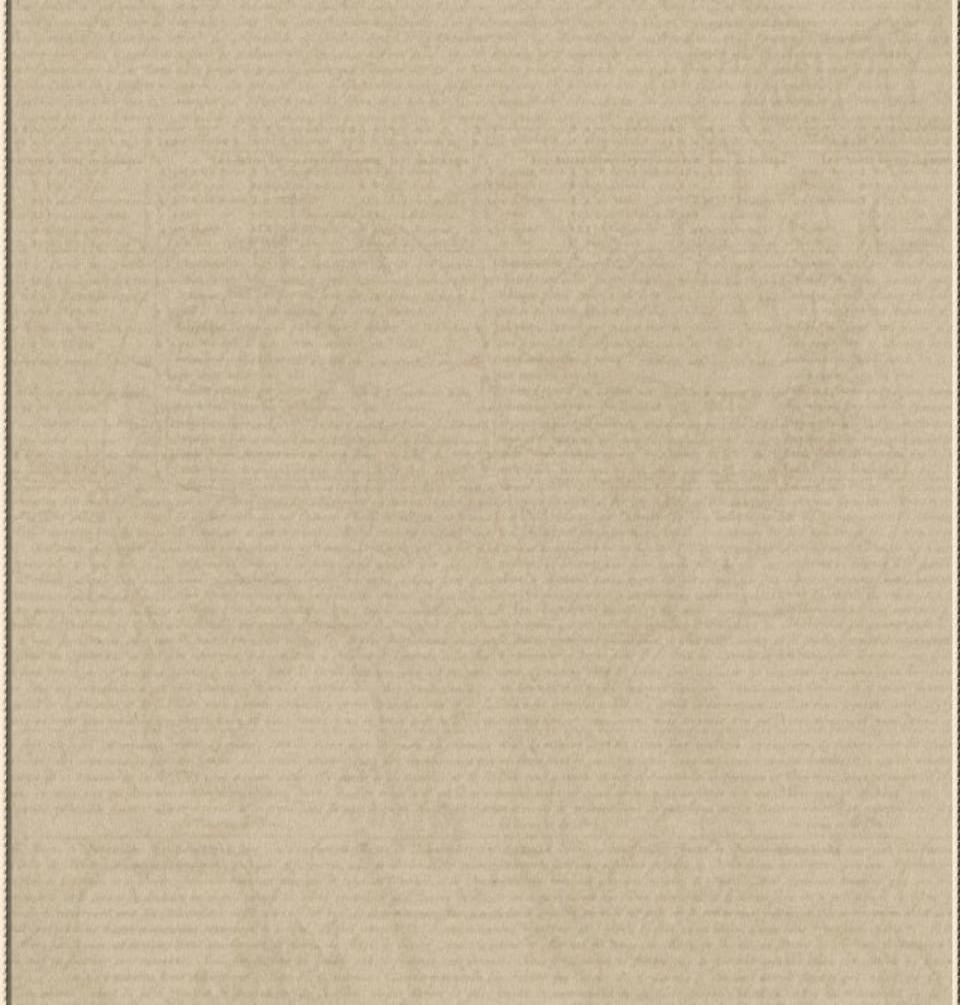 York Haven Borough History Not So Good
North Eastern York County History In Preservation NeyChip
" At 10 o'clock on the night of August 16, 1826, the large mill which was built about ten years before was destroyed by fire. It was one of the very largest mills in Pennsylvania and was capable of manufacturing 150 barrels of flour a day. No fire was used in the mill that day, hence many thought it was the work of an incendiary. It was never rebuilt in York Haven.
The fifth story of the large hotel was an immense ball and card playing room. On the night of September 12, 1819, Thomas Frelich killed Barney Hand. The fight was over a card game that on lookers were breathlessly awaiting the results. Hand became enraged and kicked over the table. The fight became a deadly struggle but Frelich picked Hand up and threw him out the window. For nearly half a century afterward the blood-stained marks of the floor were shown to visitors and the place was haunted after that."
During the Civil War, Colonel William Thomas sent several companies to York Haven to protect the vital train bridges. On June 28, 1863, Major General Jubal Early's Confederate division, more than 5,500 strong, arrived in western York County at Weigelstown. There, he dispatched the 17th Virginia Cavalry to burn the bridges. Colonel William French's veteran cavaliers raided Mount Wolf and Manchester, before approaching the bridges. Union pickets spotted them, and fled across the river to Bainbridge using a flotilla of rowboats. The Rebels fired a few desultory shots, but missed. They turned their attention to the bridges, pouring coal oil on the timbers and setting them ablaze. The column of smoke could be seen for miles.
May 31, 1900 a fire destroyed the main building of the York Haven Paper Mill. The burned building was of brick, one story high and 150 by 125 feet in dimensions. The cause of the fire is was a mystery. That same week four different paper mills were burned according to The Paper Mill and Wood Pulp News. The International Paper Company closed the York Haven plant in 1971. Hurricane Agnes heavily damaged the vacant mill. It was ultimately torn down and was replaced with a park.
The Foam Company Inc. started in 1951, had a 1976 trademark called Solar-Tech System. They made molded foam plastic panels for insulation core structure for walls, ceilings, and floors of a building. They also left leaving no manufacturing in the Borough.

In May 2004. Gerald Gettys a local drifter arrived at Hotel Haven in York Haven. The hotel was build in 1825 with 15 rooms that rent out from $75 to $100 per week. Since the Hotel did not allow dogs, Gerald kept his dog in his truck for months. There was always friction between him, the owner Phyllis Kinard, the neighbors and customers about the dog. He finally had to sign his dog over to a person 70 miles away. This really upset Gerald. For the next few weeks, witnesses described Gettys as acting strange. Then on the afternoon of July 7, 2004, a customer found Phyllis Kinard dead behind the bar. She had been shot several times. Gerald Gettys was nowhere to be found. Police learned that on the same afternoon Gettys went to visit his dog. He later hitched a ride to the top of a nearby mountain and has not been seen since. This was shown on American Most Wanted aired July 31, 2004.

There are various versions about the Kunkle's Mansion, which is a distance off Pine Road near the old bridge in the York Haven / Goldsboro area. .StrangeUSA.com states that a jealous murdered killed the rich doctor and his wife in the bathtub and both their kids on the swing set out back. Treasurenet.com states a crazed father killed his wife, children, and even the pets before hanging himself in the attic. Experienceprogect.com states that the mother of a very large family couldn't stand being isolated with the children, while her husband was a busy farmer. She snapped and killed all her children with an ax and knife, then killed her husband, and went to the attic and hung herself. What ever the real story is, the building is no longer standing.

"January 8, 2000 Dasnielle Keener and Daniel Zapp where kidnapped by gunpoint while walking along the Susquehanna River in Goldsboro. William Babener took them to a location along Gut Road just outside of York Haven. He shot Daniel in the neck and ear and Danielle in the face. He then dumped them in the river. They floated downriver where fishermen Gary Heilman, Don Deaverson and Dean Prowell dragged then out, called 911 and kept them warm until police and medical personnel could get there. Less than 48 hours later, police arrested hm at a house on North Pershing Avenue in York. Danielle and Daniel have more than survived their ordeal." "Tale of Survival" Beaver County Times March 3, 2006 by Ted Czech York Daily Record. This true nightmare was aired on Court TV on June 23, 2006 with the title "Chance Encoutner". Read a blog about a couple's recent visit to Gut Road.

Some excerpts from:
Newberry Township
The Beginning 1700-1900
1988 Center Square Press
By: Newberry Township Heritage Committee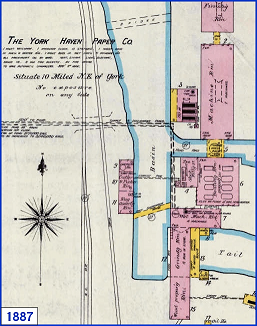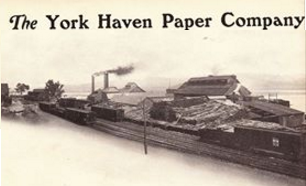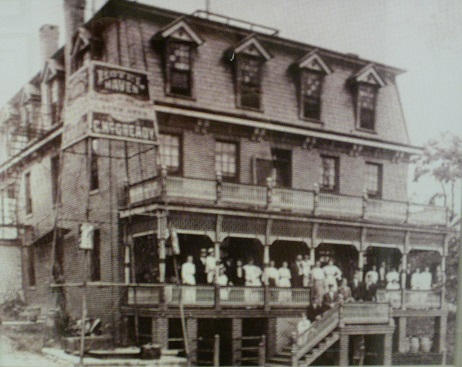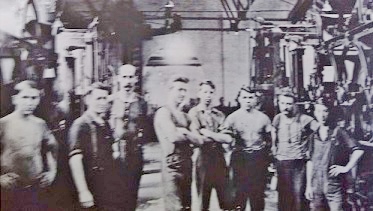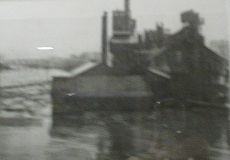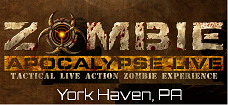 NeyChip would love
to hear from you.
NeyChip@gmail.com