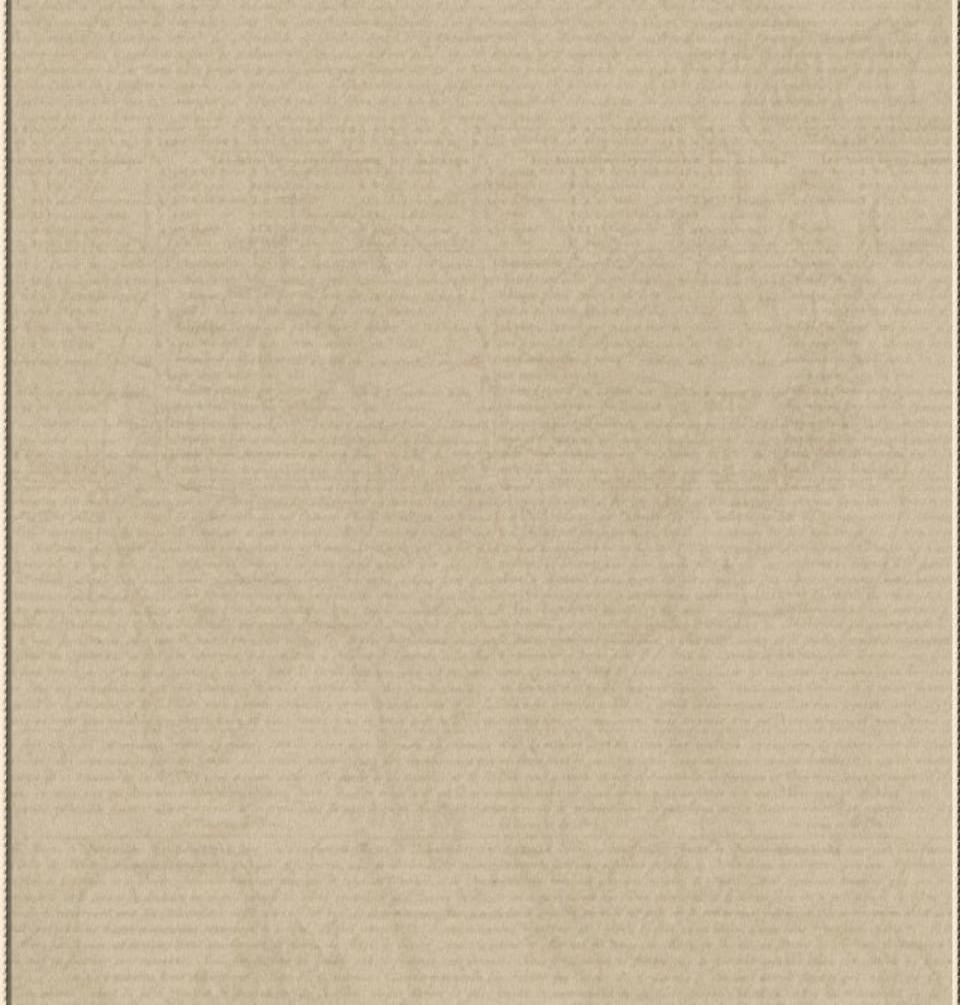 North Eastern York County History In Preservation NeyChip
Past Mount Wolf Businesses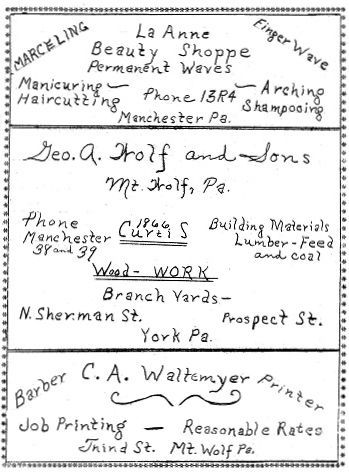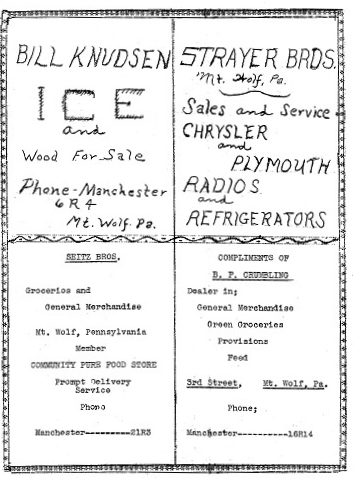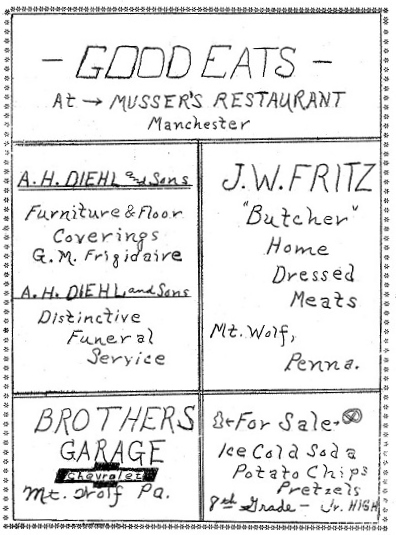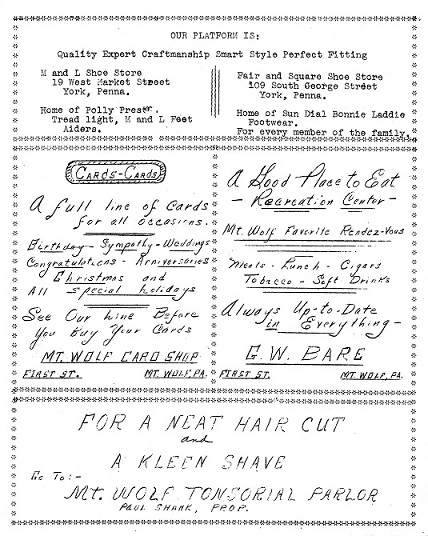 Most Mount Wolf Borough businesses have past away.
The one that has out lived them all has been a dieing
business for over 120 years. Diehl Funeral Home

History of the Establishment of Geo. A. Wolf & Sons May 1924.

Click here to see a list of Past Mount Wolf Businesses.
From 1936 Mt Wolf Junior High School
"The Junior High Spots". York County History Center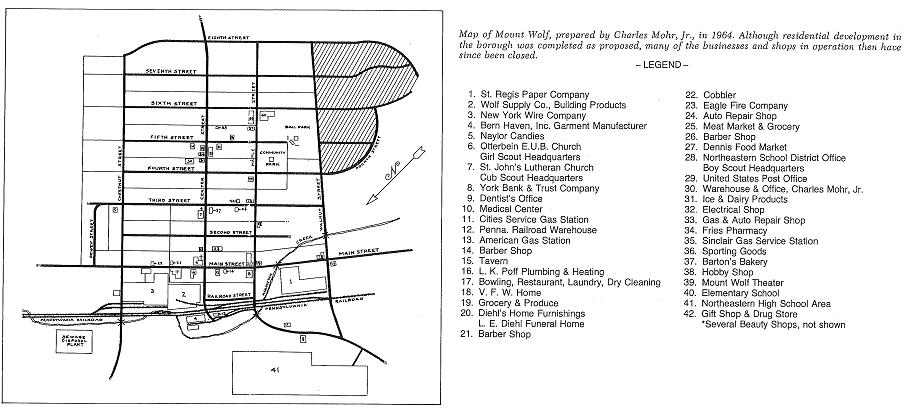 NeyChip would love
to hear from you.
NeyChip@gmail.com