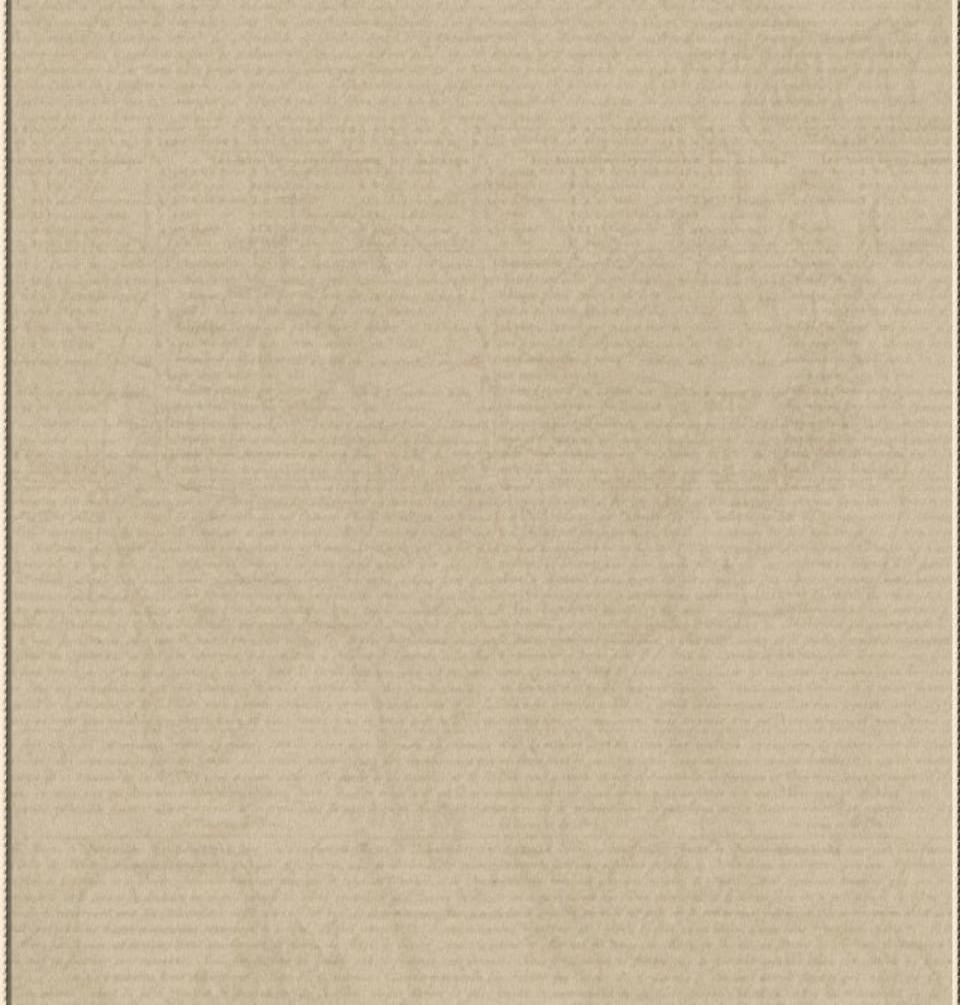 Comments, Order and Registration Forms
North Eastern York County History In Preservation NeyChip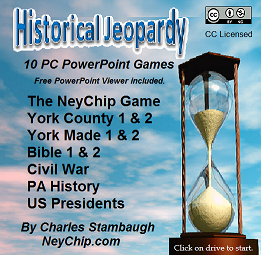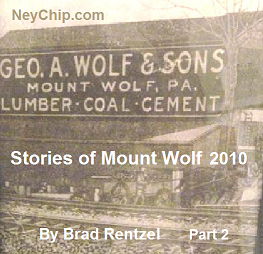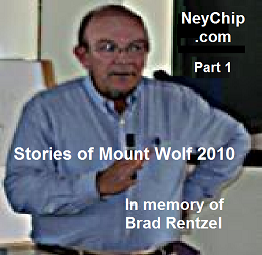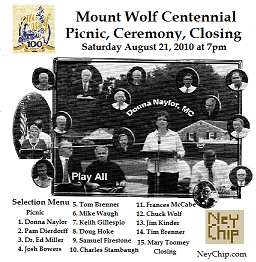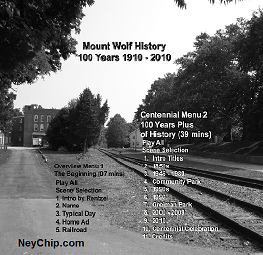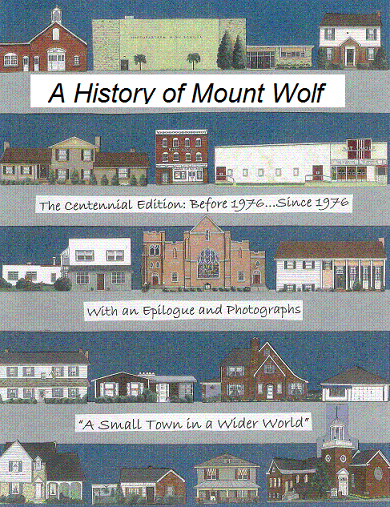 Below Book $15
Mt Wolf Borough residences ($12)
CD/DVD: first one $5, then after the first, discount to $3 each.
There is a $3 shipping charge for orders that must be shipped.
Please send order form
and a
check payable to:
Charles Stambaugh Neychip
PO BOX 357 Mt Wolf PA 17347
NeyChip Memorabilia


Click here Order Form
Print, Complete, Include Check
Mail: Charles Stambaugh
NeyChip
PO Box 357
Mt Wolf Pa 17347

See the slideshow
by Dane of the 2016 Manchester Township Antique Fest.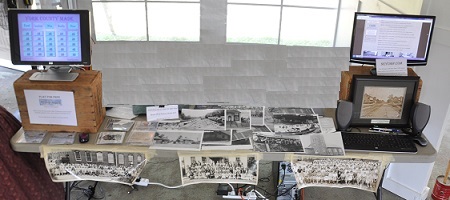 We are available to have presentations, talks and help with discovering and sharing your history from Northeastern York County.
NeyChip is listed on
"Learn from a York County History Speaker"
Hats $7
"For years, Charles Stambaugh has been involved with Mount Wolf's history documentation, 2010 centennial, website, and museum planning. He even has an official Mount Wolf job, as the Borough's tax collector. So he knows what's going on in Mount Wolf, and is that people from far and wide are interested in this borough of about 1,400. So inspired by Charlie's enthusiasm about Mount Wolf, we, too, will try to be helpful." Endorsement from Jim McClure, York Daily Record 2014.

This
Scott Mingus video is only available on YouTube.